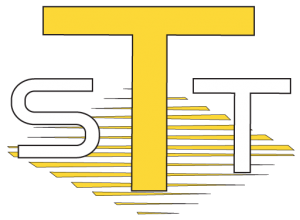 STT is an industrial sheet metal company specializing in the manufacture of cabinets, cabinets, desks, 19 "racks and ready-to-wire chassis.
Our customers' sectors of activity are very varied: from electricity (transport, transformation and distribution of energy) to electronics, from armaments to aeronautics, but also in rail and maritime transport, Agri-food, medical and new energies
RESPECT
Pride of the realized projects, work in close collaboration, in a lasting and equitable way with all the third parties (personnel, customers, suppliers, …) and respect of the commitments taken.
RIGOR
Willingness to go all the way by seeking the « solution » with tenacity and perseverance.
COMPETENCE
Use of the most relevant technologies implemented by qualified personnel in continuous training who work as a team.
DYNAMISM
Rapid consideration of the customer's request. Offer of a product-service corresponding to the expectations of the customers in terms of use, quality, and respect of the delivery time.